Roses of Peshawar Italian Silk Scarf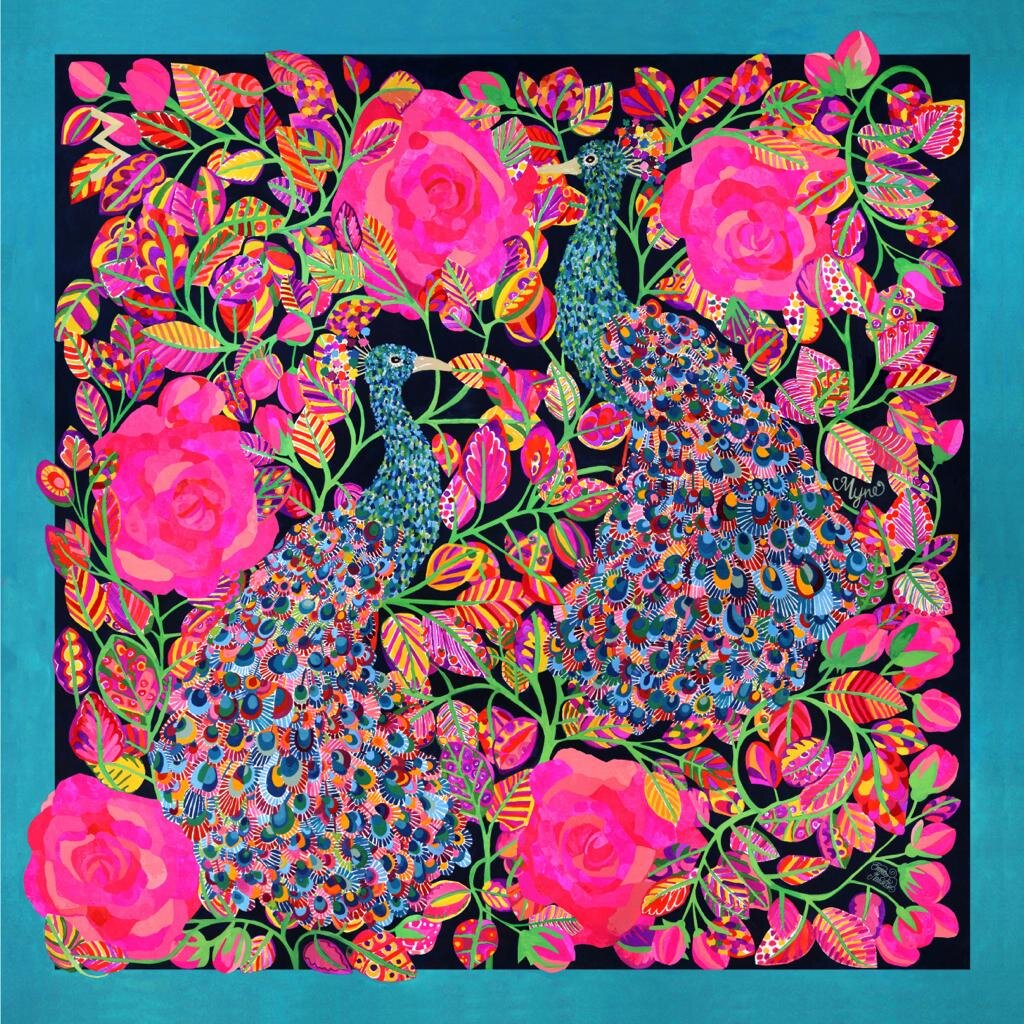 Roses of Peshawar Italian Silk Scarf
Stunning Myne London Silk Scarf designed by Emma Mawston celebrating the Rose Leaf collection and the memories of the beautiful rose gardens with exotic birds of our childhood home in Peshawar.
Emma was head of design at Iconic Brand Liberty London. For more details on her please see our journal.
This scarf is available in 70 x 70 cm or 90x90 cm in 100% silk printed in Como, Northern Italy.